Main content starts here, tab to start navigating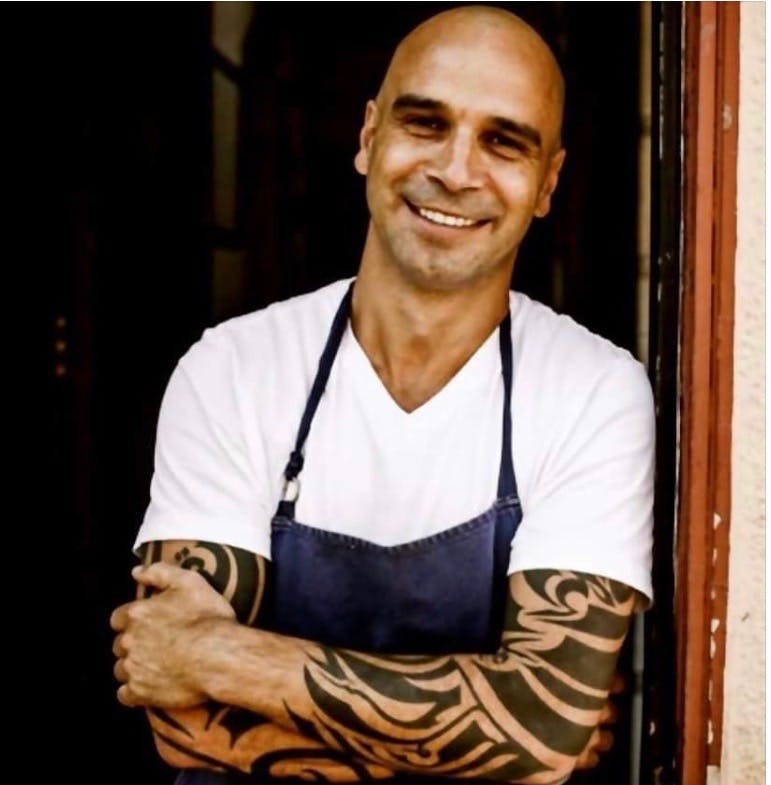 Mourad Lahlou
Chef/Owner
Considered by many as the pioneer of modern Moroccan cuisine, Mourad Lahlou never envisioned becoming a world-famous chef. The Marrakesh native immigrated to the United States when he was 20 years old to pursue a master's degree in economics, but fate had other plans for him. Missing his country's cuisine, Lahlou taught himself how to recreate versions of his favorite Moroccan dishes with local ingredients using his own inventive techniques. Most of the lessons he learned about food came from his mother, who cooked traditional Moroccan recipes, and grandfather, who took him to the markets. (Shopping at the Bay Area's farmers markets is still an integral part of Lahlou's weekly routine.) The self-taught chef, who never worked under chefs before running his own restaurants, also took early direction from Harold McGee's On Food and Cooking.
Lahlou opened his first restaurant, Kasbah, in 1996. Eventually becoming frustrated with the formulaic approach to Moroccan establishments in America— belly dancers, table-side hand washing, rosewater sprinkled on diners—he resolved to close Kasbah in 2001 and open Aziza in San Francisco's Richmond district, with the goal of creating a more modern and sophisticated Moroccan-inspired dining experience. In 2010, Aziza, named after his mother, became the first Moroccan restaurant in the United States to receive a Michelin Star. In January 2015, Lahlou unveiled Mourad, a restaurant that showcases a further evolution of his modern Californian (and Moroccan referencing) cuisine. The same year it opened, Lahlou received another Michelin star for his eponymous restaurant.
Lahlou is an advocate of many national food initiatives and policies. In 2012 he was tapped to become a Culinary Ambassador by the James Beard Foundation and the Department of State to be a member of the American Chef Corps whose goal is to have Chefs "become vehicles of diplomacy." He is a firm supporter and spokesperson for Chef Tom Colicchio's Food Policy Action group aimed at reducing food waste in the US.
As the chef and founder of both Aziza and Mourad, Lahlou has been recognized as one of the most dynamic and creative chefs in the country. Shortly after winning the Food Network's Iron Chef America in 2009, he released his debut cookbook Mourad: New Moroccan, which Bon Appétit deemed one of 2011's best cookbooks.
The James Beard-nominated chef's strikingly modern reinventions of traditional Moroccan dishes are all about showcasing the great flavors of his native cuisine in ways that harmonize with the fresh, local, artisanal ingredients available in Northern California. "I'm not sure I would even call it a Moroccan restaurant anymore," he says. Like his jet-black tattoos, Lahlou's food and restaurants reveal a very personal story, one rooted both in San Francisco and abroad, and recount the memories that have inspired his life's work.
In February of 2018, He received 3 ½ Stars from the San Francisco Chronicle.